Clarins | FREE 5-PIECE GIFT over $100 | FREE SHIPPING | US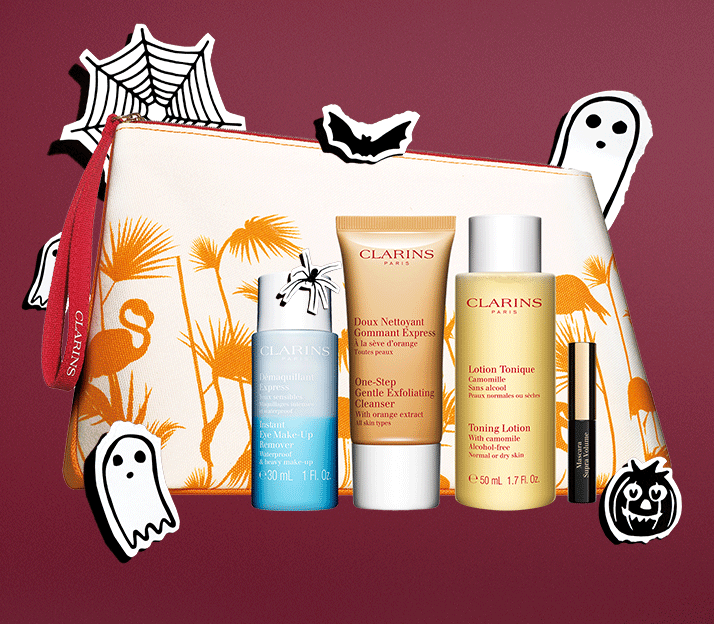 Tricks & Beauty Treats
Turn on the charm with wickedly pretty skin. It's easy to achieve with a 5-piece Gift that transforms even tricky skin from ghoulish to gorgeous. FREE with any $100 order.
Code: CHARM18
Includes:
Instant Eye Make-Up Remover


1 Fl. Oz.

One-Step Gentle Exfoliating Cleanser with Orange Extract


1 Oz. Net Wt.

Toning Lotion With Camomile


1.7 Fl. Oz.

Supra Volume Mascara


0.1 Oz. Net Wt.